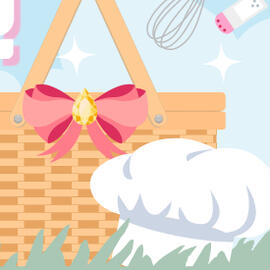 Let's Magical Cooking~!
A Magical Girl Cookbook-style Fanzine!
Please note that the schedule is subject to change, any changes will be announced on all social media.
Interest Check : June 20th ~ July 20th

Mod Applications : July 7th ~ July 28th

Contributor Applications : Aug. 30th ~ Sept. 27th

Acceptance Emails : Oct. 4th ~ Oct. 5th

1st Chef Check-In : Nov. 13th ~ Nov. 15th

2nd Chef Check-In, 1st Artist & Writer Check-In : Dec. 17th ~ Dec. 19th

3rd Chef Check-In, 2nd Artist & Writer Check-In : Jan. 20th ~ Jan. 22nd

Final Chef Check-In, 3rd Artist & Writer Check-In : Feb. 24th ~ Feb. 26th

Final Artist & Writer Check-In : Mar. 17th ~ Mar. 19th

Formatting Period : TBD

Preorder Opening Day : Apr./May

Preorder Closing Day : May/June

Production & Shipping : TBD
What is a zine?
A zine is an anthology of works by various creators based on a central theme or topic.
What is this zine about?
This zine will be centered around Magical Girls/Boys/People from various franchises enjoying a rare quiet day in a foodie slice-of-life setting!
Will this zine only have Magical girls?
Our project is open to any and all beloved characters from the magical girl genre. Magical persons of all genders will be welcome into our project with open arms!
Will the zine be for-profit, for-charity, or both?
Our project will be donating 50% of our proceeds to a to-be-determined charity!
How will Contributors be compensated?
All contributors will be guaranteed a digital version of the zine, with any digital merchandise. Our goal is to be able to send every contributor a complete full bundle, including a physical zine and all merchandise!
Are moderators allowed to contribute to the zine?
If an individual is accepted into a moderator position, they will be allowed to submit at least one initial contributing piece (whether it's art, merch, writing, recipes, etc.), although it is not necessary to submit anything if the person does not want to. Of course, these individuals would still be held up to the standards of check-ins and feedback, like other contributors.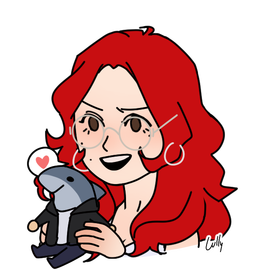 Nana
Head Mod / Social Media Mod
I'm ever the anime fan and have been engrossed in various fandoms throughout my nearly 25 years! I'm a major advocate of how amazing the Magical Girl franchise is, just as much as I'm a huge lover for any and every niche hobby anime out there! The first anime I ever rented was Saint Tails at my local grocery store!
Pfp: Lullido
---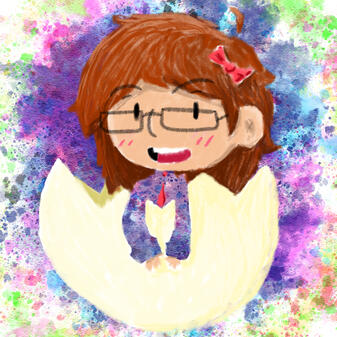 Ari
Writer Mod / Co-Head Mod
Hello! I'm Ari, a resident glasses npc who has a fascination with eggs. I have a degree in Forensics, and I put that to work by crying every time they do something questionable in AItSF. Some of my favorite things to wear are bows and big sweatshirts, and I'm a big fan of anime, comics, movies, sudoku, video games, and music. I love the magical girl genre and its proclivity not only for examining and playing with gender but also for general fun and, well, magic. Add that to my passion for cooking, and I think I'm in the right place. I'm excited to see this project take off!
Stats: Lvl. 10 Wordplay; Lvl. 2 Stamina; Lvl. 9 Accuracy (with glasses); Lvl. 87 Egg
---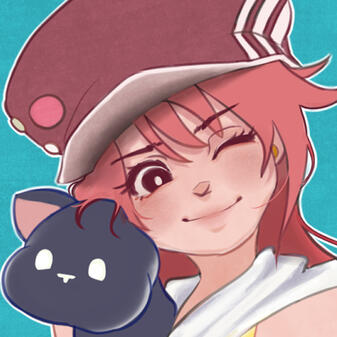 J
Finance & Production Mod
Hi everyone! I'm an intellectual property attorney with 8 years of experience handling student government-related financials, including budgets greater than $10,000. I absolutely adore magical girls and delicious food - a perfect combination! Very excited to be here, so thanks for having me!
---
Zelina
Shipping Mod
Hi everyone! I've been a huge fan of magical girls since I was a wee child. My main exposure were western cartoons before Sailor Moon came into town! I love baking, so this zine theme is my jam. My bread and butter. Man, I can't pun or even tell dad jokes
---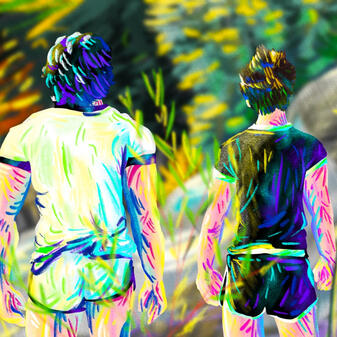 Ardett
Formatting Mod
Hi, I'm ardett! I've been a contributor on 13 zines and a mod on 8, mostly in graphics, editing, and formatting. I'm a long time fan of magical girls content in many forms and I'm delighted to help bring this magical zine to life!
---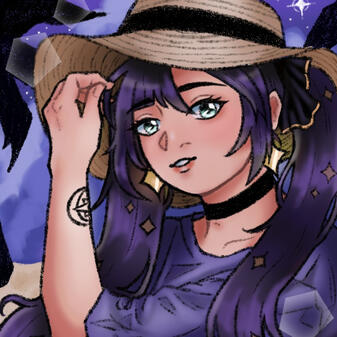 alyssum
Graphics Mod
hello! i'm alyssum and while i cannot cook for my life, i think magical girls are neat!
---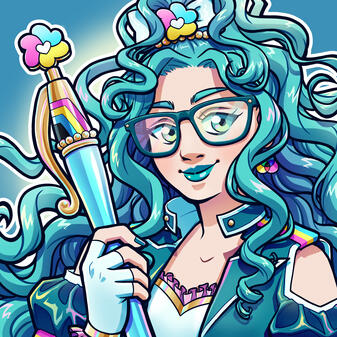 Spectra
Art Mod
Hello! I've been drawing for as long as I can remember, and I've loved magical girls ever since stumbling on the Tokyo Mew Mew manga in middle school. I've been a page artist in a few zines, and I have years of experience with organizing projects and events, both personally and professionally. I also love cooking and especially baking. I'm very excited for the chance to help run this zine, and I look forward to working with all of the artists!
---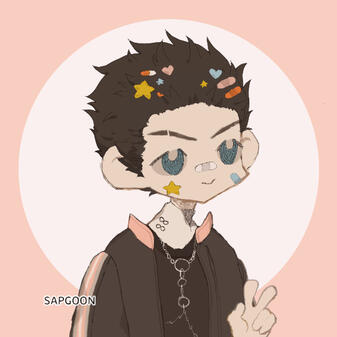 Shannon
Head Chef Mod
Hello!! I come from a large family very focused on home cooked meals and restaurant cooking! I've worked with recipes and a love for good food all my life! Magical Girl animes are also my favorite kind, so the combination of the two is so exciting and I'm happy to be working on such a fun project!
pfp: sapgoon_ on twitter
---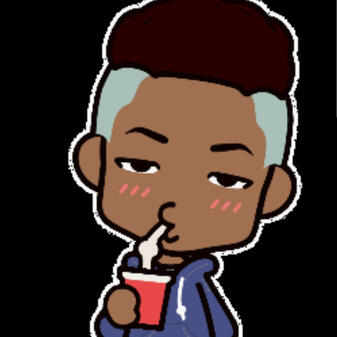 Mikey
Intern Mod
I've been into Anime and video games for forever. I'm one of the lucky ones whose parents actually got me into it at a young age and we still watch shows together. Magical girl anime are some of my favorite. My mom was even recording sailor moon episode on VHS while she was pregnant with me!